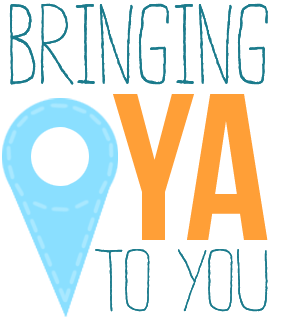 As many fellow Canadians will know YA authors are very rarely able to visit us, however... That could very well change AND we have the power in our hands to incite that change! Authors Marie Lu, Marissa Meyer, Beth Revis, Megan Shepherd and Victoria Schwab have joined together to bring their readers the
YA2U
!
What is YA2U? It is a contest of sorts whereby these 5 amazing ladies will visit a city of voter's choice! Now please make note that there are a few qualifications, the main being that the Author Event Prize is only valid in the continental US and major cities in Canada (A major city in Canada is a city that has an international airport within it).
As of this past Thursday Toronto, Ontario was in second place! Even if your Canadian city doesn't qualify I highly advise (or more like beg) you to vote for Toronto (perhaps in the second option- as everyone gets 2 choices- you could also include London, Ontario as London is only about an hour and a half from Toronto and I think that many Torontonians would be willing to make the short trek
and
it has an international airport)!
Need a incentive to vote? The ladies are also giving away a massive prize pack (which is international) to one lucky winner!
So hows about it? Will you vote for Toronto, Ontario? Pretty please? ;) And if we were to win, which author are you most excited to meet?